International Show Champion's
This page is for dog's that have obtained the
title of Show Champion in their country..


ARGENTINA

Gr. Ch. Arg. Lat. Int. All. Yamil Ualab AmirxxxxxxxxxGr. Ch. Arg. Par. Ur. Bo. Lat. Int. Carmela de Picasso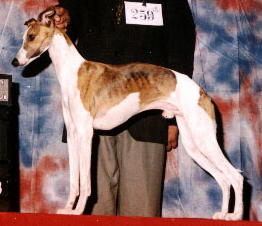 xxxxxxx
Gr. Ch. Arg. Par. Ur. Bol. Lat. Int. Malros Filemon


AUSTRALIA

Aus. Ch. Khabaray Hugo Boss Aust. NZ. Champion
(UK import) Sheberghan The Pilgrim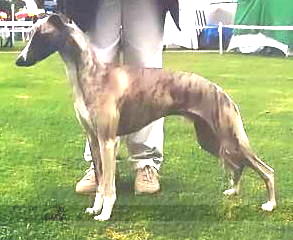 xx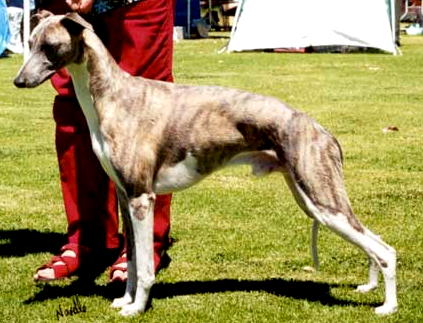 Both dogs owned by: Angela Shepherd of Sheberghan Whippets, Australia

Aust. Grand Ch. & NZ. Ch. Eng, N.Z. & Aust Ch. Nevedith
Bonnymead Red Pepper Nevedith Rare Rogue (Imp U.K.)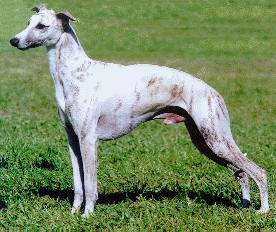 xxxxxxxx
Both owned by: Noreen Harris of Melbourne, Australia


CANADA

Can. Ch. Clearhound's Inka Can. Ch. Clearhounds Fantasia
Can. FCh. OTR CanFCh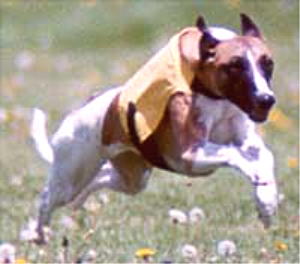 xxxx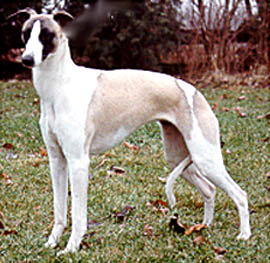 owners: Shannon & Lynn Cleary
Can. Ch. Tinstone Granite
Eng Import


owners: Shannon, Lynn Cleary
& Richard Branchaud

Can. Ch.Alt. Ch. Loughren's A Finestkind
Can FChX, Am. FCh., CGCxxxxxxxxxxxxxjCan Ch. Ravenridge Beltane Fire

xxxx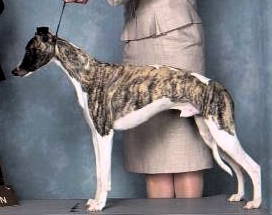 Lorraine Andrusiak British ColumbiaxxxxxxxJanet & Bo Juzkiw British Columbia

Can Alt Ch Dauntae's Our Little Rascal Can. Am. Ch. Devonair's Encanta Odin,
AmCan CD, CGC Can FChX, Am. LCM, TT, CGC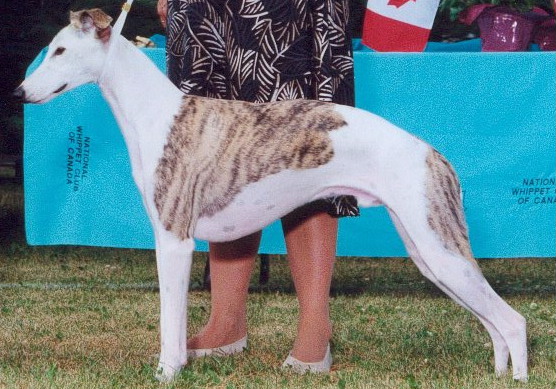 cccc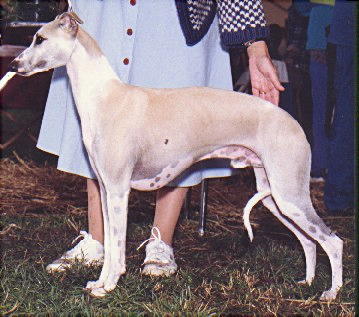 Janet & Bo Juzkiw, Walnut Grove, BC Owner: Heather Jean Dansereau


CZECH REPUBLIC

International, Czech & Polish
CH. Hasue Smoke Signals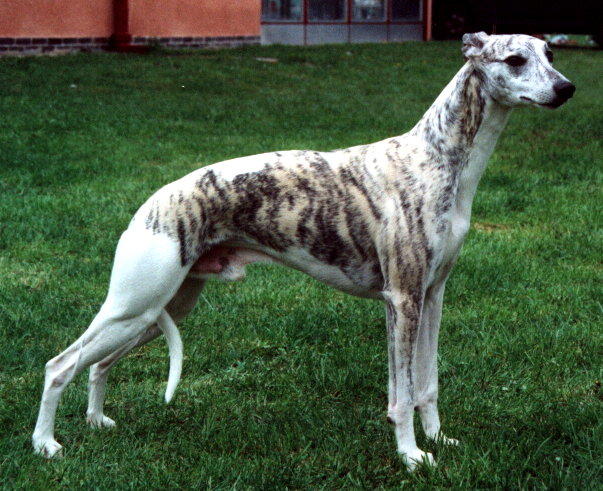 Owner: Veronika Vostarkova
Breeders: Kathleen Banks & Lori Richardson


DENMARK
Ch. Nevedith Veefa Vagabond


English bred: Owners:
Grethe & Torben Nielsen & Rudi Brandt


ENGLAND

Eng. CH. Whipcat Fire Island at Courthill Eng. Ch. Khabaray Single Malt at Dumbriton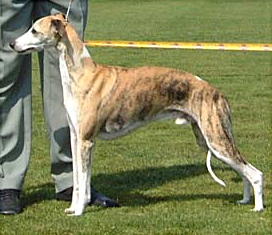 xxx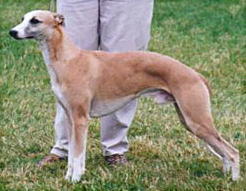 Owner: Susanne Oschinski (Germany) Owners: P&D Gilmour & S. Ross, England - male CC record holder.


Some Old English Champions!
Eng. Ch. Curlands Night Mist Eng. Ch. Martinsell Wild & Lonely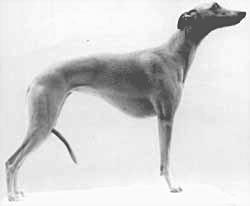 xxxxx

owned by Pat Brown, England owned by Mesdames Russell & Brown
(the only blue champion ever in the UK)

Eng. Ch. Sequence of Shalfleet Eng. Ch. Shalfleet Sailing Free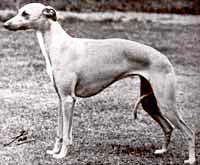 xxxxxx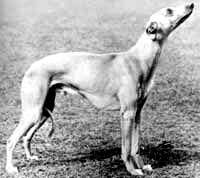 breeder owner: B. Wilton Clarke owner: Mrs B. Wilton Clark
Circa late 70's early 80's. DOB: 6/4/69

Eng. Ch. Pencloe Dutch Gold Eng. Ch. Welstar Minted Model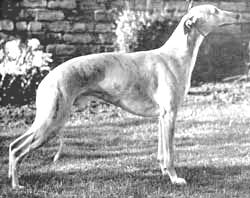 ccccc

owner: Mrs M.Bolton Lockhart owner: Mrs L Jones
DOB: 4/15/89 The only DOB: 8/19/73
Crufts BIS Whippet winner ever.

Eng. Ch. Lowglen Newbold Cavalier Eng. Ch. Nimrodel Ruff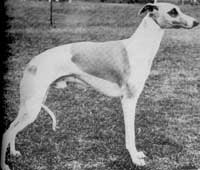 xxxxx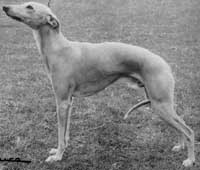 owner: Mr. F. Nicholas DOB: 12/29/69 owner Mrs. IH Lowe DOB: 6/10/70

Eng. Ch. Poachyn Black Jack Eng. Ch. Nicely Naughty at Birkonbrae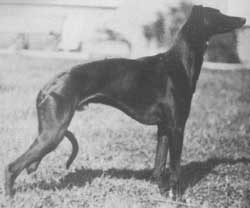 xxx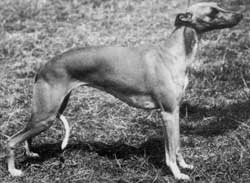 Owner M. Rigby DOB: 4/13/76 owners Mr. & Mrs. R J Anderson
DOB 5/27/82

Eng. Ch. Samarkand's Beau Ranger Eng. Ch. Welstar Royal Mint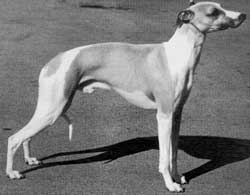 xxxxcxxx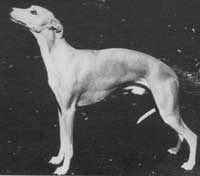 owner: R. M. James DOB: 4/24/84 owners: Mr. & Mrs. F. Hempstock
DOB: 8/20/77
Eng. Ch. Samoems Silent
Eng. Ch. Nimrodel Wiveton Knight of Shalfleet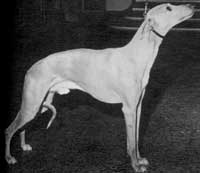 xxxxx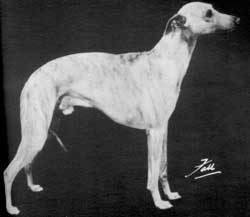 owners: Mrs. IH Lowe & Miss. S. Baird owner: B.E. Wilton Clark
DOB: 2/18/75 DOB: 8/22/77

Eng. Ch. White PoppyXXXXXX Eng. Ch. Zanza Zanita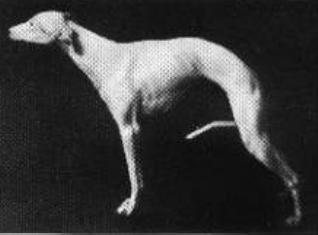 XXXX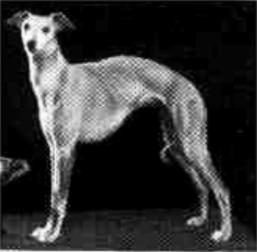 The above dogs were English Show Champions in the early 1930's

FINLAND

Fin S Ch. Kipin Kapin GalaxxxxxxxxFin S Ch. Softuch Sweet Medicine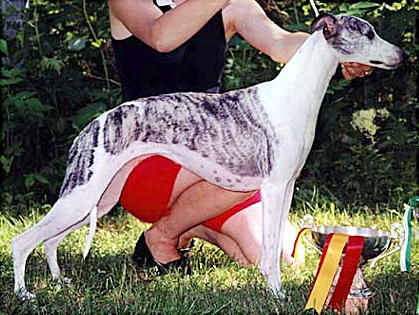 xxxxxxxx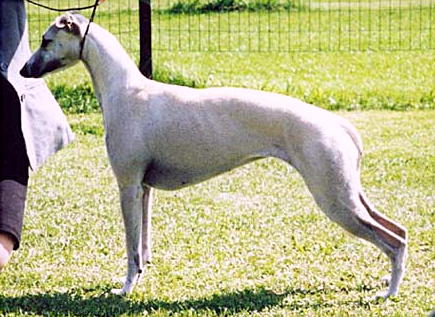 Int. Ch. Kipin Kapin Autumn SonataxxxxxxFin. Ch. Softuch Moonlit Sea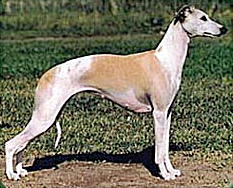 xxxxxxxx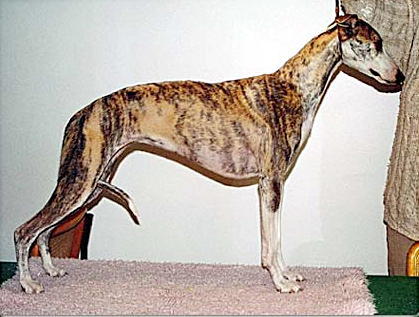 Int. Ch. Bohem Flight Time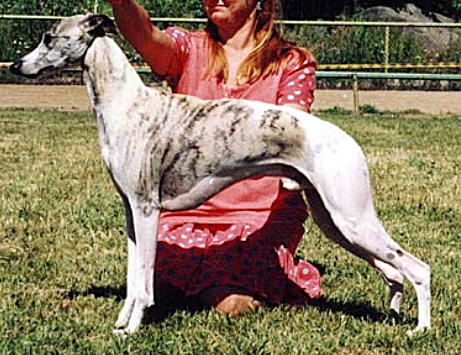 GERMANY

Germ. CH Whipcat Color of Night Int. CH. Whipcat Conquest of Paradise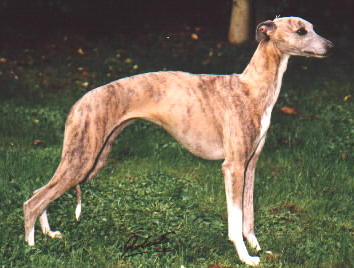 xx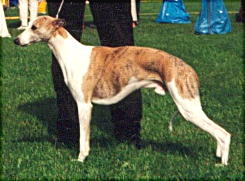 Owner: Susanne Oschinski Owner: Susanne Oschinski

Lux.Ch.Whipcat Faithful of Courthill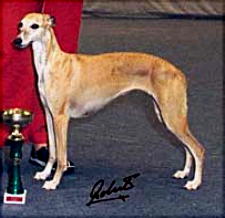 Owner: Susanne Oschinski


South Africa
CH. Ardmore Wind Dancer of Merlango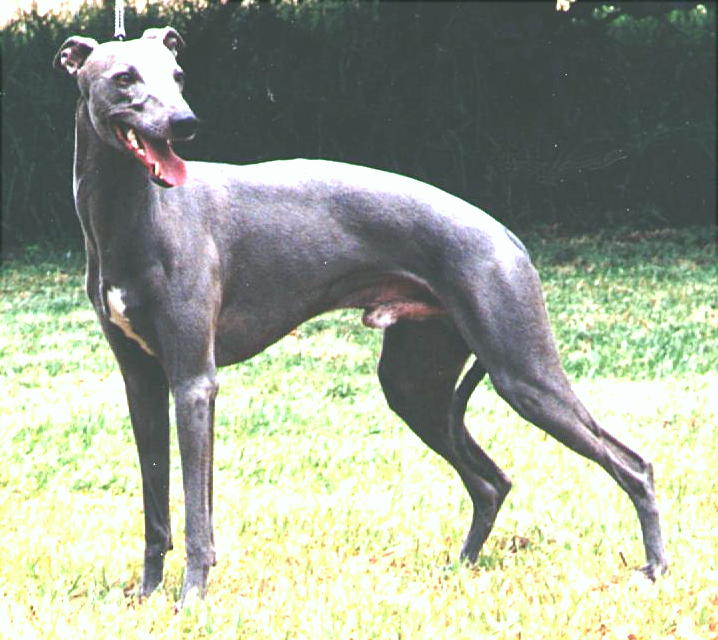 owner: Jo Robertson South Africa

SWEDEN

Swedish/Finish Ch. Adagio Love Is All Around


Swedish Danish Finnish Norweigian and Int. champion Fennaur Delacroix
X
Swedish Danish Finnish Norweigian and Int. champion Flic Flac Kiss Of Love.
Owned by: Lisa Johansson of Sweden.

UNITED KINGDOM

Some UK Champions of yester year! Circa late 1880's
UK Ch. Zuber UK Ch. Manorleys Maori
x
xx x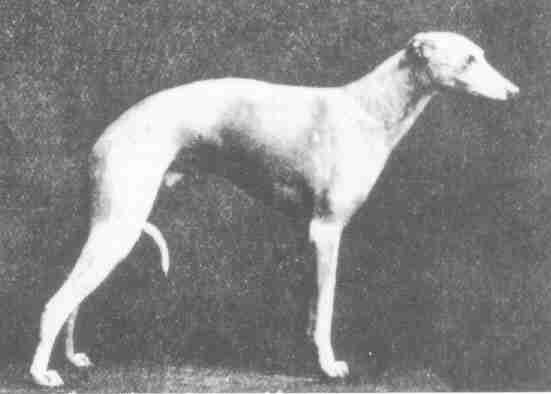 1889

UK Ch. Shirleys Wanderer UK Ch. Manorley Moireen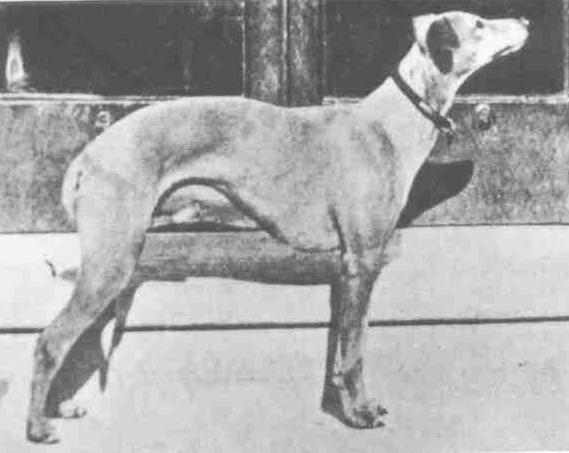 xx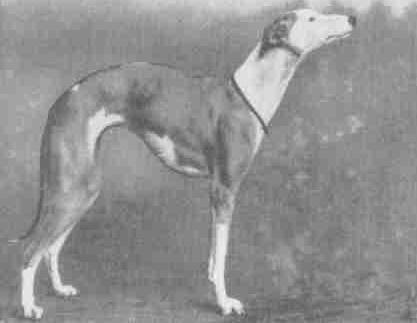 A son of Ch. Zuber above A daughter of Ch. Manorleys Maori above