Racing dogs from other Countries!


Belgium


Mats el Kahal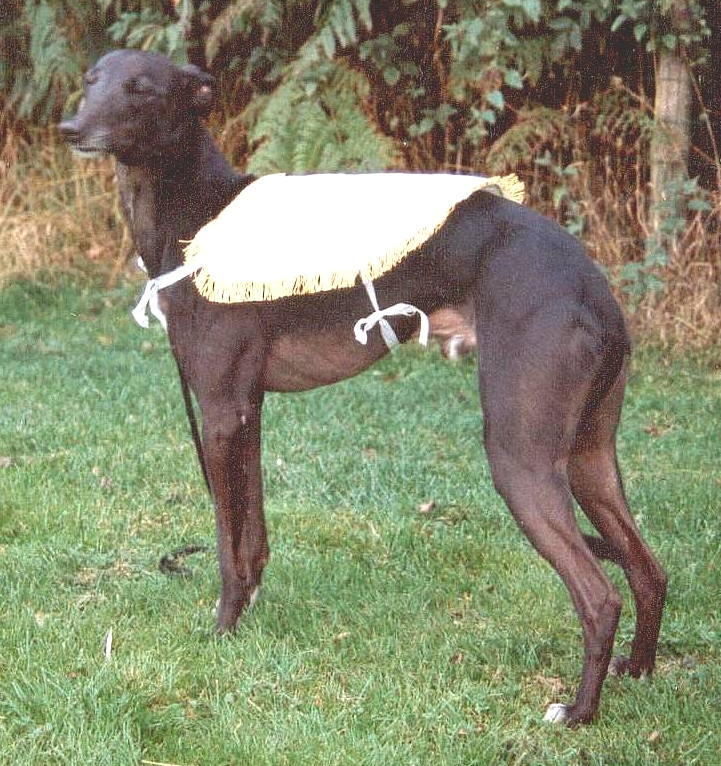 (Airbus des Enfants de l'Autan x Gasby van't Katermeer)
breeder & owner: Josiane Leloup / Belgium
FCI-WM 1992 (World Racing Champion 1992)
UICL-RSg. 1989 (UICL Racing Champion 1989)
Bg-RCh. 1990 & 1991 (Racing Champion 1990 & 1991

Canada

Galeforce Tilt O'Whirl ORC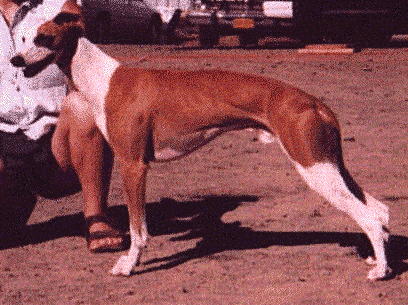 Catherine O'Brian British Columbia
Ringdove Black Adder X Ringdove Black Tuxedo
SRCH, ORC SRCH, ORC, FCh.

XX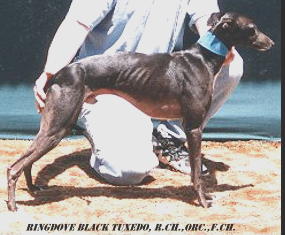 Canadian bred, but lives in the USA.
Devonair's Lieutenant Worf
RChX, (CARA) Can. FCh, CR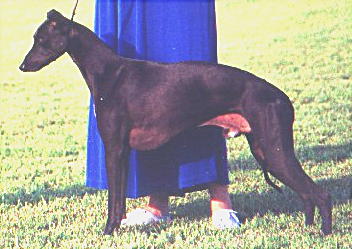 France


Maeva Starlight Lady Ludivine de Charance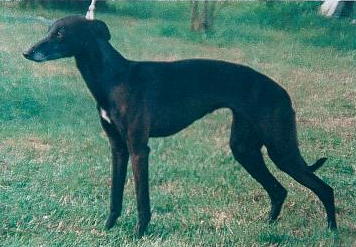 xxx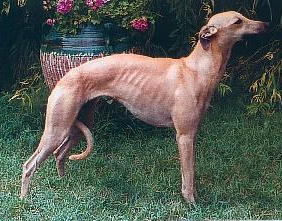 Piratsking El Kahal X Gipsy Born January 2, 1996. Gipsy King X Dona Esmeralda de Charance
French Federation Champion 97 and Born October 5, 1995.
French racing champion. (both racing titles) French Federation Champion 1998. (racing)
Pirate El Kahal Leo de Hurlevent de Charance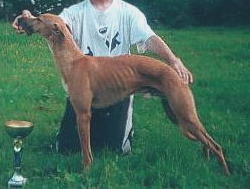 xxx

Mickey Mouse X Nairbus El Kahal Ho Vent d'Autan des Sables sous leVent
Male born 26, May 1991 X
French Federation Racing Champion 1993, Dona Esperanza de Chanrance
French racing Ch. and Italian racing Ch. Male born 2 June 1995 - French racing Champion

Dark Flash Just Arrived Airbus des Enfants de l'Autan

xxxxx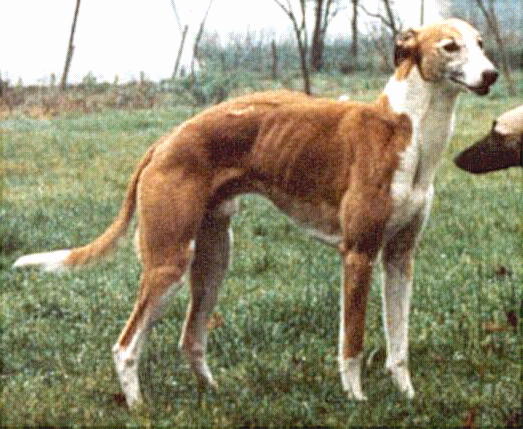 Ch. G'Parbrise of Derby Star French Racing Champion and Grand sire
X to John Henery..
Fast Saiga de Pic-Ardent------Male born Jan. 94
French Federation Champion 1997 (racing)




Translation for photo below:
Trackman de Grillemont was the "cracker" (or best of best) from Mr. and Mrs.
Claude Sinno. An exceptional champion with an very remarkable career with some track
records. EUROPEAN CHAMPION 1985 in Suisland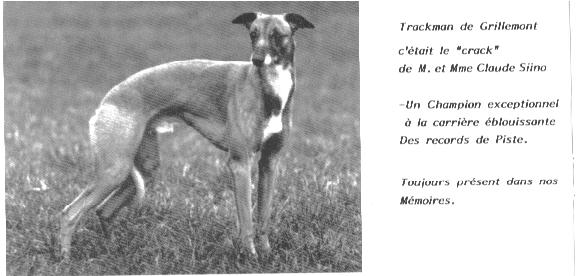 Translation for photo below:
Outlaw du Tepee d'Amour From Mrs. Chantal Siino Son of D'Eel River du Tepee d'Amour and Hors la Loi. Finalist of the Friendship races in Mont du Marsan 2000 Excellent performer and totaliser.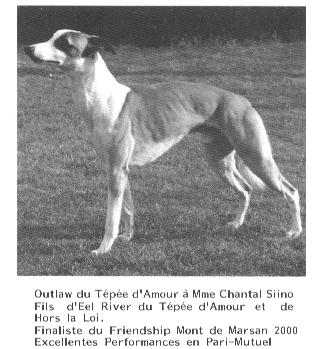 xxxxxxx



Germany


Calandria vom Badenermoor x x x x Descampado vom Badenermoor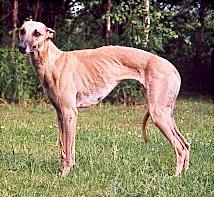 xxxx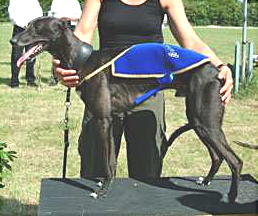 Allegretto's Allegr Tancreve of Gasfirst
x x
Ivanjica vom rauhen Meer Calandria vom Badenermoor
breeder/owner: Silvia & Wolgang Belau breeder/owner: Silvia & Wolfgang Belau
racing titles: racing title:
Deutscher Rennchampion (German Racing Ch) Bundesrennsieger 2001
Int. Derby Sg. (International Derby Winner 1996)
WCD-ClubrennSg. (WCD Clubraceng winner 97/98)
BundesrennSg. (Bundesrennsiegerin 1998)

Donatello vom Badenermoor Sturmwinds Rapid Ger. RCh.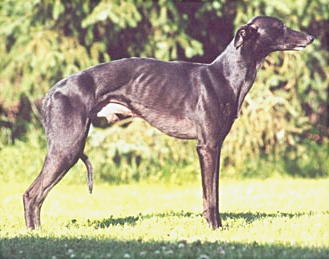 xxxxxx

Tancreve of Gasfirst DOB: 5-28-1972
X
Calandria vom Badenermoor
breeder/owner: Silvia & Wolfgang Belau
racing title:
WCD-ClubrennSg.(WCD Clubrace winner 00/01)


Hungary


Tancreve of Gasfirst


(Mats el Kahal x Rebelle el Kahal)
breeder: Andr Bouton / Belgium
owner: Hardy / Hungary
racing titles:
FCI-EM (European Racing Ch. 1998 & 1999)
FCI-WM (World Racing Ch. 1999)
Int. Ung. Meister
(inter nation Hungary Racing Ch. 1998 & 1999)






New Zealand



NZ Ch. Shenkhan Hezallusive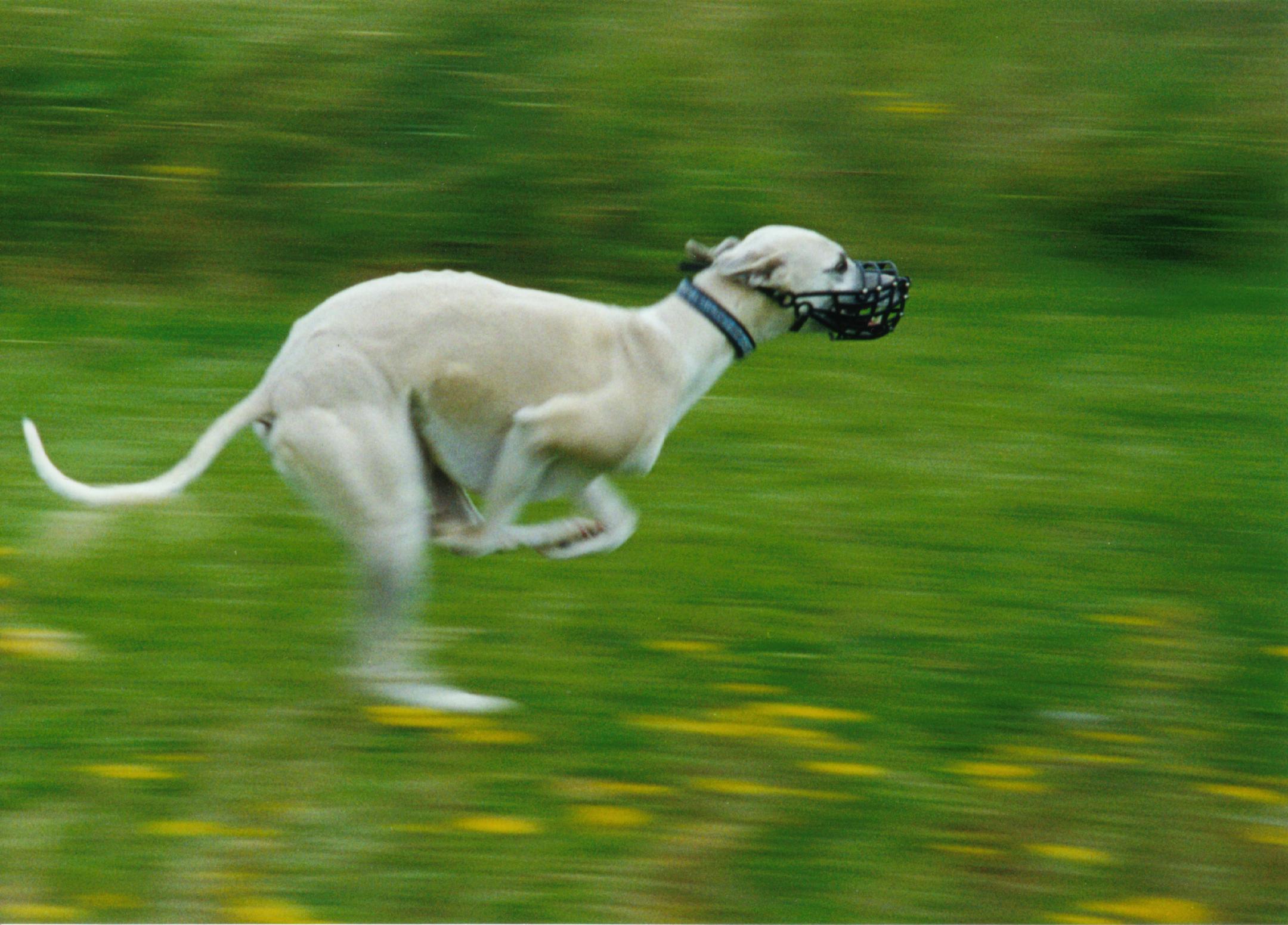 xxx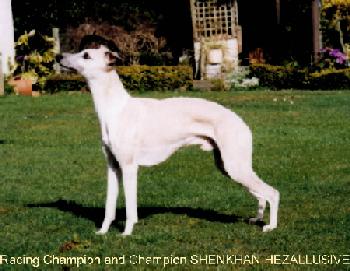 New Zealand Race Champion
(One of only 5 dual titled Whippets in New Zealand)
Shenkhan Denim N Domes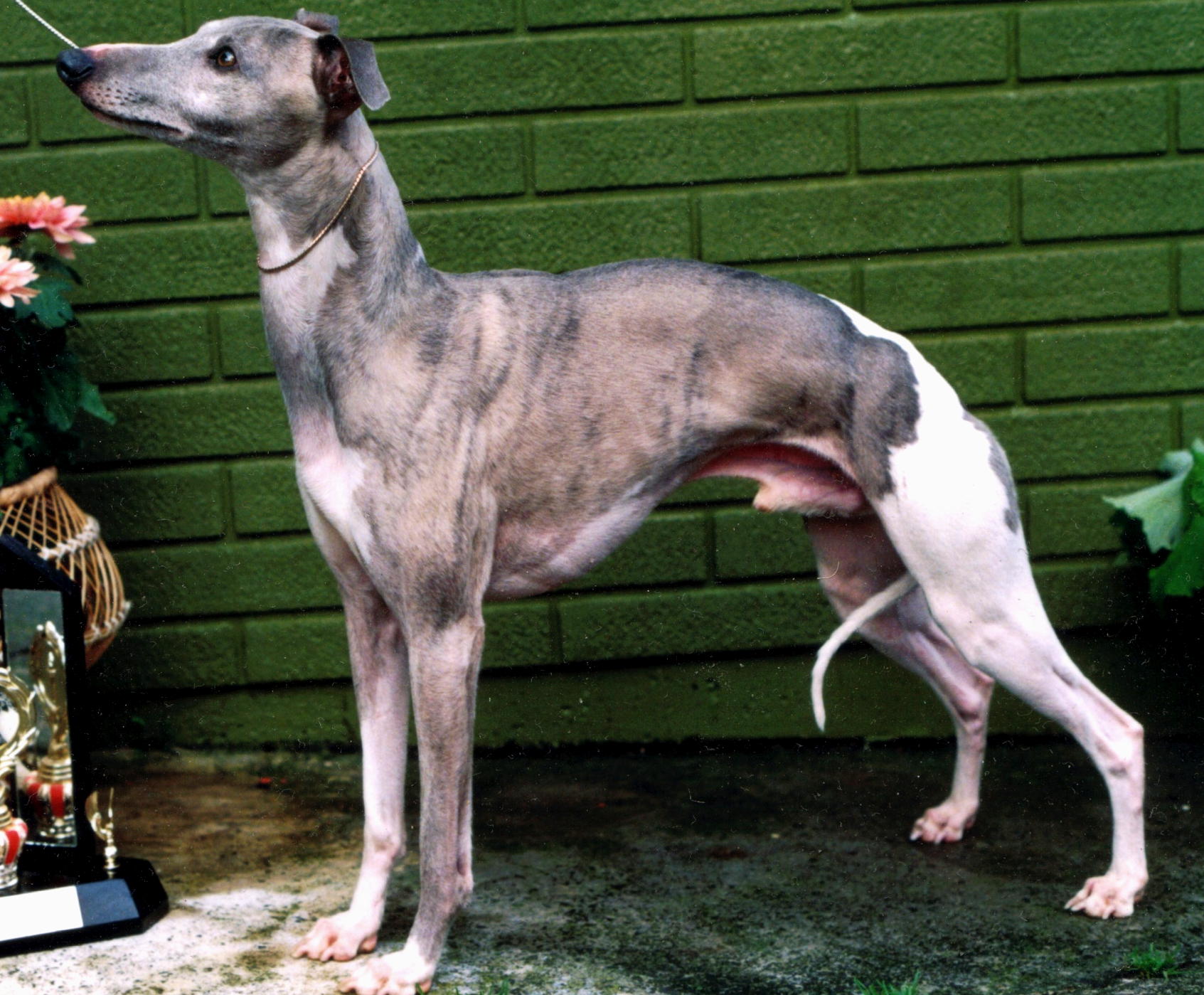 NZ Race Champion owned by Merle Powley
Thank you everyone who has so wonderfully contributed photos to these pages..
Keep checking back, we will be adding more photos of wonderful dogs as we get them..