Ch. Stoney Meadows Saratoga
Ch. Stoney Meadows Bold Venture
X
Seven League Serenissima
see below!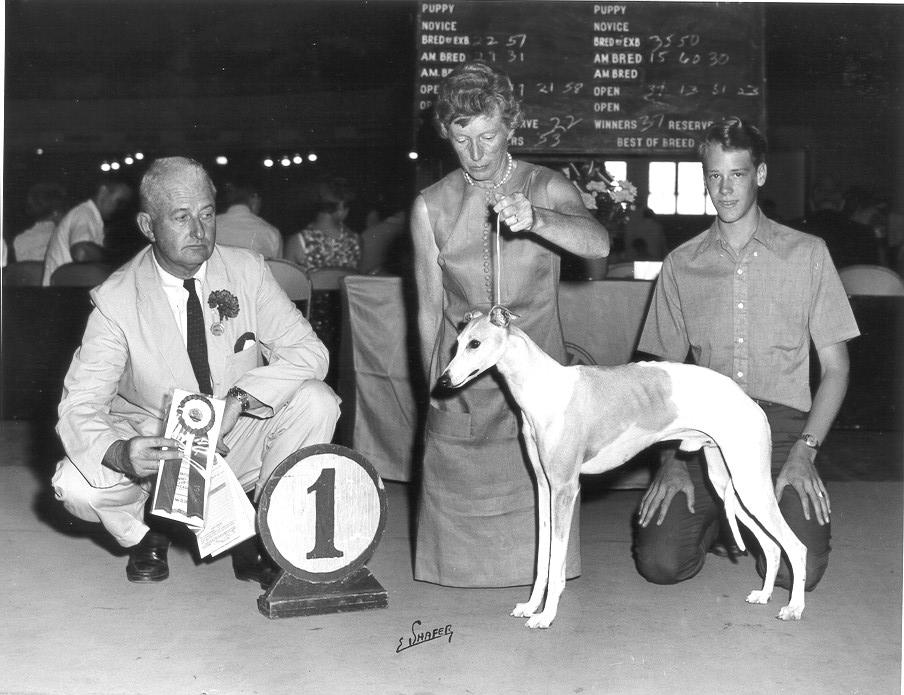 Photo was taken at the International Kennel Club show in '1967.
Pictured with Doris Wear showing "Toga"
Greg Gammie's family and had just gotten him in December and "Toga" was
about 14 months at the show, and on the right is a young Greg Gammie
16 yrs old!!!!
Gregg tell's me:
Toga raced too. Had "A" speed but would slow down & look for me at the end of the race. He would get about 12 points per race meet anyway though. Toga raced full meets till he was 9 yrs, 2 heats per day back then.