BRAGS!!!
This page is for any other type of title that can be earned by our wonderful Whippets.. Or just a proud owner who would like to share with others their special fur friend...
If you would like to have your special friend on this page, please only one photo of your friend, preferably in a posed or stacked position.
Dog's name, owners name, state, or country.. JPG or GIF format for sending......

---

---
Belgium

L'Entente Cordiale Xtraxian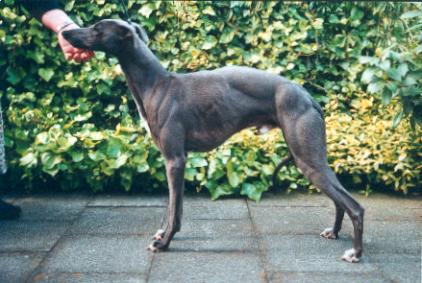 Luxembourg Show Champion and Belgian Coursing Champion 2001.
Born on January 17th 1998 by, Lux, French, VDH, International CH. Lord Lionheart d'Harcourt X U'Mariette. Owned by: Marc Gemis & Tinne Van Hooydonck

Renko di Mahana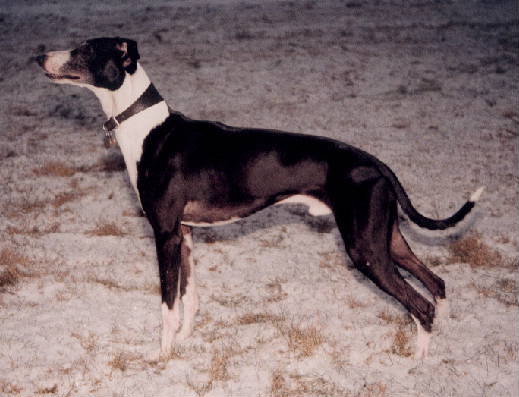 Belgian Coursing Champion 1996
born on March 9th 1993, by Int. CH. French King du
Manoir de la Grenouillère out of Oxigène di Mahana.
Owned by: Marc Gemis & Tinne Van Hooydonck
---
Canada



Lepus Rose Madder RChS. Clearhounds Heathcliff
AM/CAN FCh. NJC, ADC, AD
CGC, MADC, AAD, JM, OAC, OJC, NGC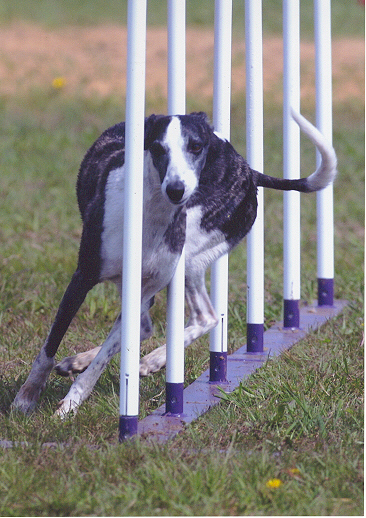 xxxxxxxxxxxxx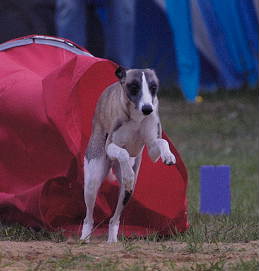 Both dog's proudly owned and handled by Louise Hoelscher Quebec Canada.


Devonair's Xena Warrior
Can FChX, Am. FCh.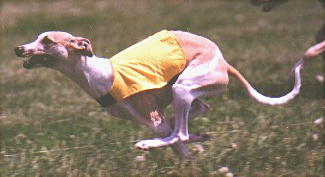 xxxxxx
Owner: Heather Jean Dansereau

Clearhounds Electra Blue Clearhounds Hunter
FCHX, AmFCH Can. Am. FCh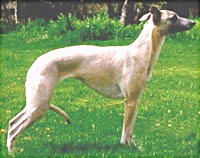 xxxx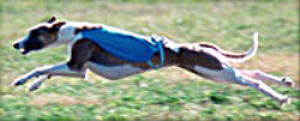 owners: Shannon & Lynn Cleary, Ontario Canada
---
France
Jessica dog Little Girl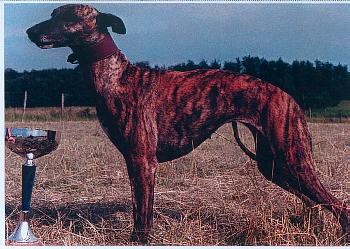 Hemy Boy du Manoir de la Grenouillère X Education Sentimentale du Merle Blanc
Female born 29 August 1994----- French Coursing Champion


MISS BLUE


Owned by Monique Rioux France

My knight du manoir de la grenouillère
( SHAWN)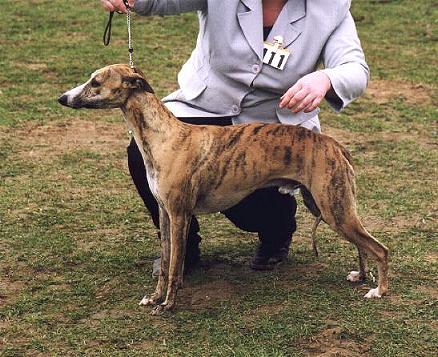 Born in 1996, owner Laurent Hosan
(note: I'm not to clear if this dog has any titles, but the owner was kind enough to send me this photo for inclusion on the pages. If anybody knows any more about this dog please fill me in and I will move to the appropriate page. Thank you!)

---
Germany

Django vom Badenermoor: (04.02.1998)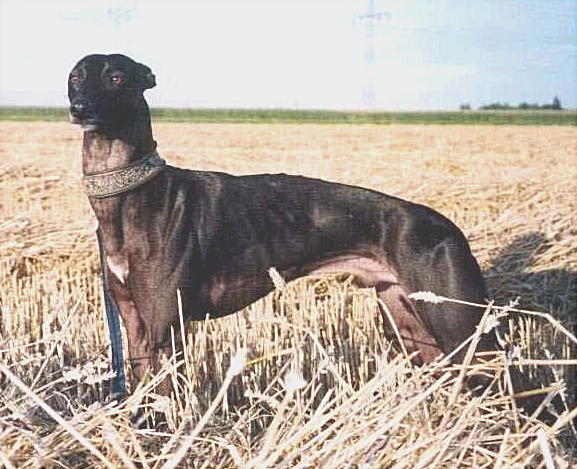 Tancreve of Gasfirst x Calandria vom Badenermoor
breeders: Silvia & Wolfgang Belau
owner: Dunja Baensch
Currently working on both show and racing championship titles..

---
USA


FC Queenie's Tidal Wave Wildfire's Summer Snowblaze
FCh, CRXIII, ARX, SC NA, NAJ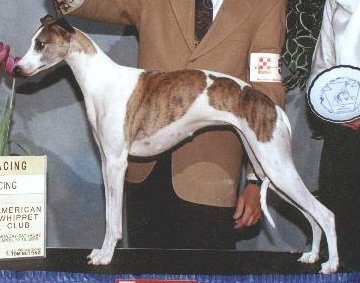 xx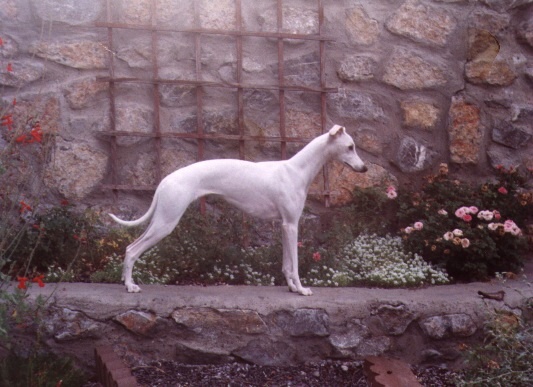 Kathy Feldman USA Marcia Whitney New Mexico, USA

xSportingfields Lady Warburton SC, FCh, TRP xxx x John Henry FCh.
x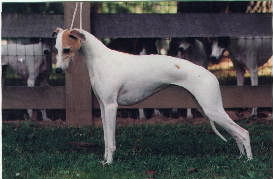 xxxxx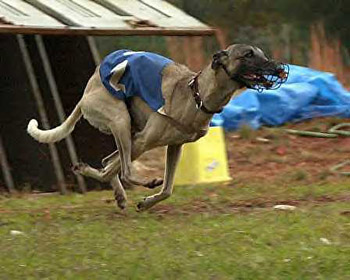 xxxxxPatience Renzulli Maryland, USA Don and Sally Papin California

WRs Crystal Summer Energy
Am/Can FCh. CC, CM, ROMX Adagio Amaranth, SC, F.Ch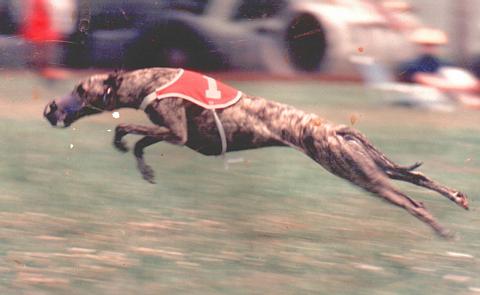 xxx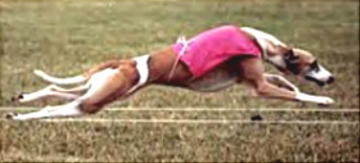 Jill Baum & LaRee Johnson
Windyglens Spuds McKinsey
xFch, CC, CM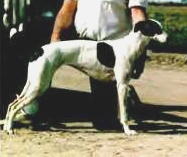 Don Papin CA, USA

FC Alchemy Allysun Appaws, FCh, S.C. Shannon Down Talkn To The Moon FCH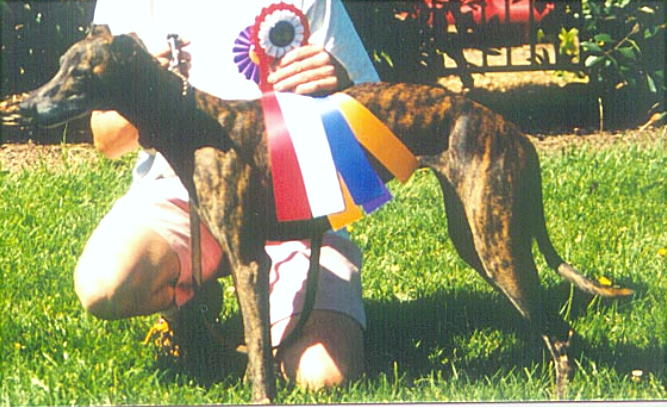 xxxxxxx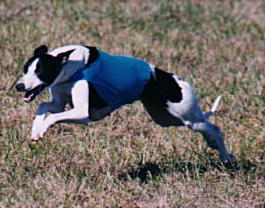 Owner Genny Holland Shannon L. Lyons Charlotte, NC

---
>

To US Race Dogs page.