US Titled Race dogs
Page 2



The old Timers!!

Van Oorschot's Toro cccxxxxxxCh. Pinetop's Opening Knight,
ARM, ROMX xxxxxxxxxxxxxxxxxxxxxxxARM, ROM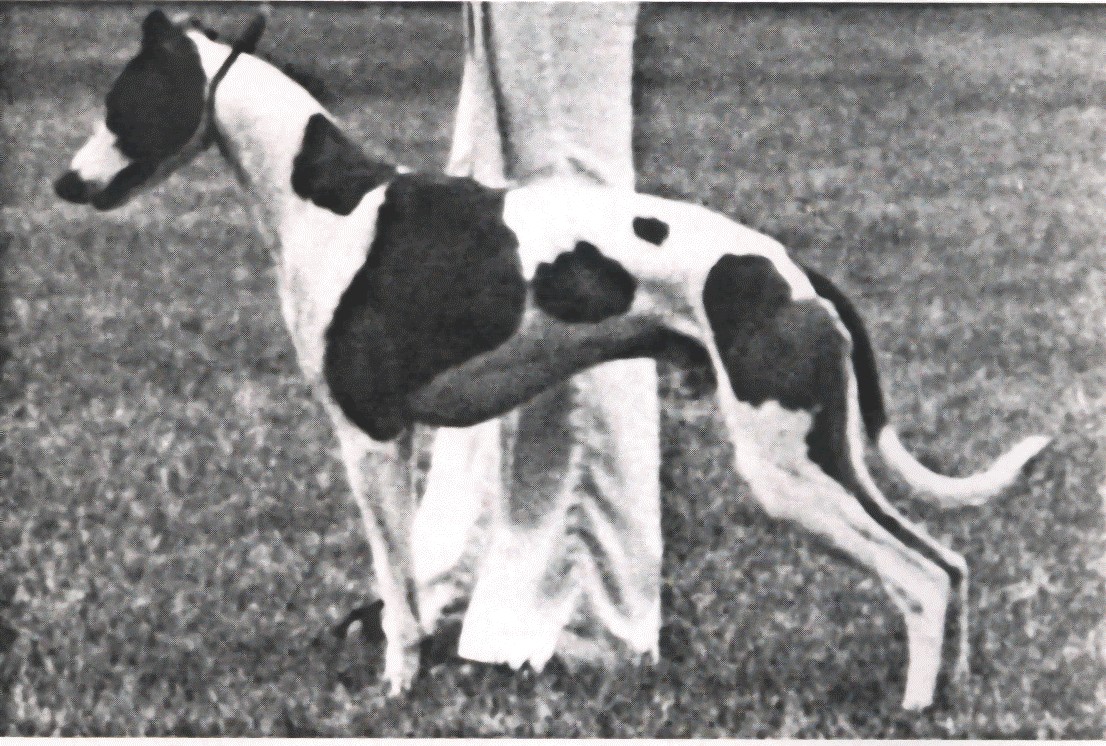 xz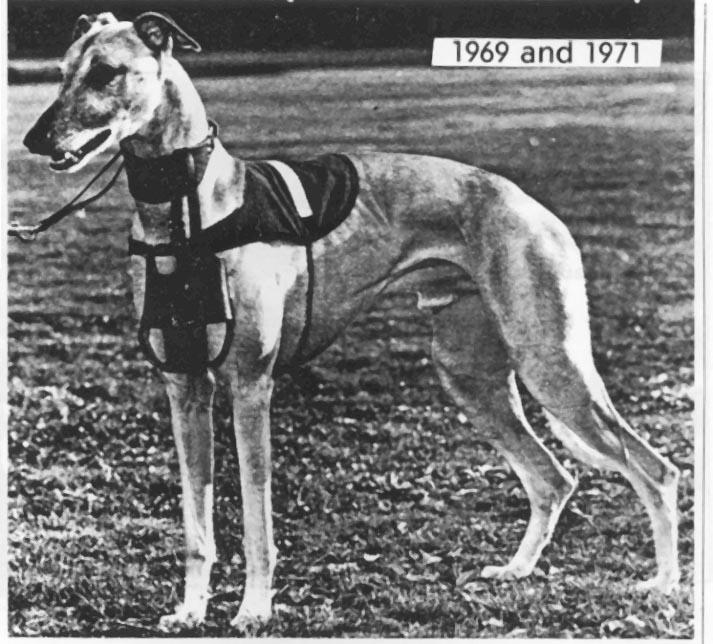 Epinard Shelby of Wyndsor xxxx Ch. Whirlaway's Apache
CD,ARM, PCC, FCH xxx ARM, CD, PCC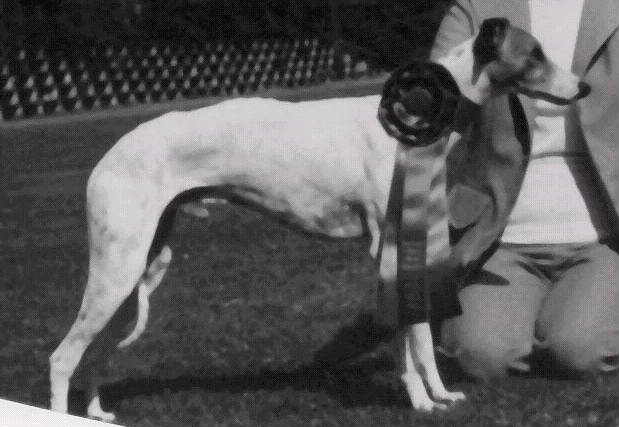 xxx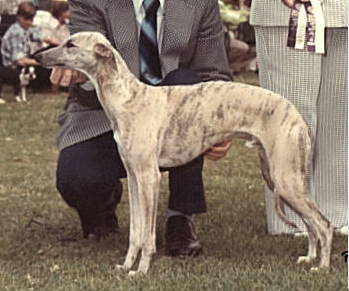 DOB 3-24-68
Ringdove Quasar, SRCh, JCxxxxxMiklby Of Wyndsor SORCll, RCH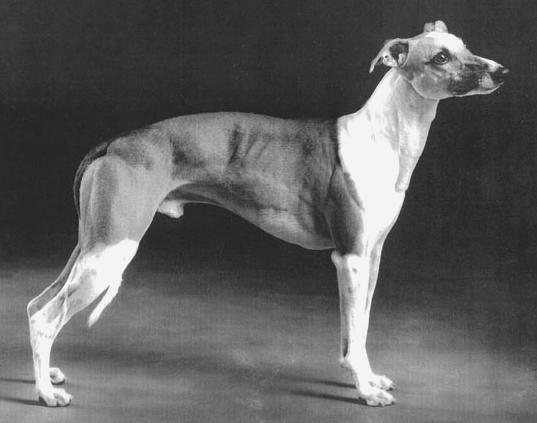 xxx

DOB 4/13/87 DOB 12/25/87 Owner Jean Balint

Scram Whisper ARM about 1970xxxxxxxxxxUruhu's Karma, ARM w.1968

xxxx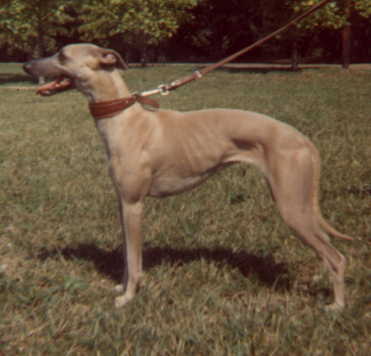 Janies Jon Boy De Toro ARM, ORC, FCh.xxCh. Epinard Canyon Creek Sage ARM PCC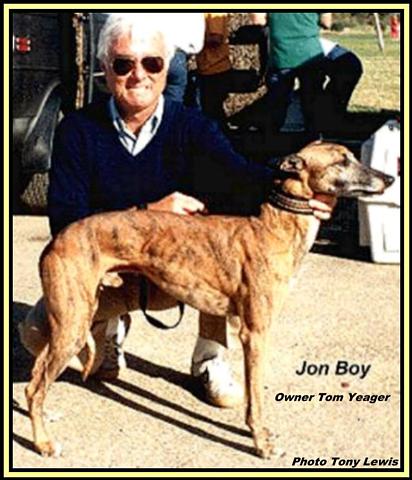 xxxx

Here's a couple of old pictures I have.. I don't know who these dogs are or if they have any racing titles, but just thought I would throw them in as they are very old style Whippets..

Zip (circa 1885)
CH Manorley May Anybody have any info on this dog??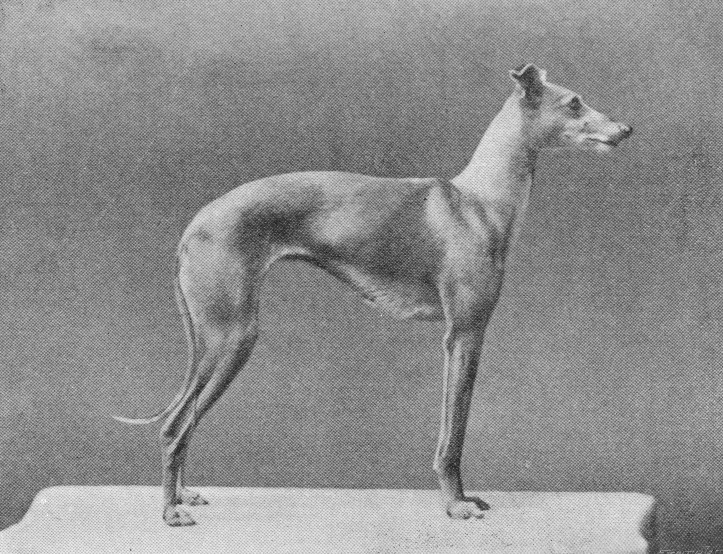 xxxxx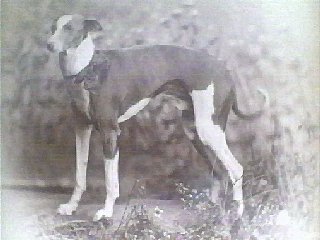 whelped 1899 --owned by Fred Bottomley
17" tall and 19 pounds chosen as the ideal
whippet in Compton's 20th Century
Dogs 1904. resource credit:
"Gazehounds: The Search For Truth"
Constance Miller author.

My how our breed has changed!!!!

Click here for more history and old racing pictures.
I would like to "Thank" Gregg Gammie for the wonderful old photos on these pages..


To first page and MORE LINKS!!!